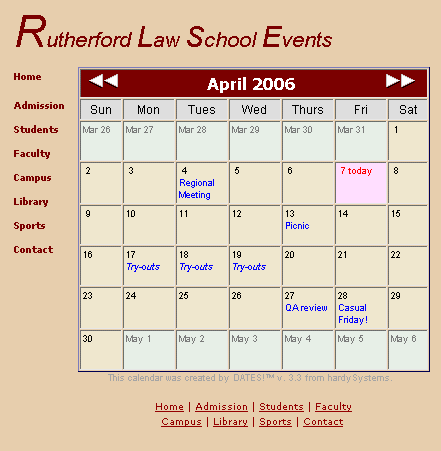 Do you use frames on your site? Perhaps for a table of contents, or menu?

Keep them. DATES! will work happily inside a frame. You can use the same framed menus and contents list you're using now. When you update the framed menus on your site, they will be updated for your DATES! calendars at the same time.

Do you have standard footers that you like to appear at the bottom of all your web pages?

Keep them. You can either put them in a frame, or simply specify them as standard DATES! footers. Hypertext linking can be included, of course.